Black is delivered on Thursday wrapped in a piece of liquid metal. After two weeks it hasn't been picked up. On Friday it starts developing organic shapes.
***
Drake is already in the office. He places his stick in the corridor. Tanya is at the meeting—she left her heart on her desk. Heart goes smoothly to the middle of the stick. Clandestine likes to pull his heart by himself. It finds perfect place on the mid lower part of the stick. Robert's heart is still too small—they will discuss it later. Drake and Robert try to pull Vadim's heart—it breaks. For a moment they decide to leave Robert's heart on the floor.
***
Room is filled with liquid air. Liquid air fills everything besides the yellow cup. Yellow cup is empty.
***
In the year 2222 there is a fashion on plastic shopping bags. Fashion is everything and to have such a bag is a real thing. To have three of them is equal to immortality.
***
Milk portal/opening flower loop is used by one person at a time to move between lowest and highest levels.
***
Witch head is smoking.
Julia Zastava is a visual artist whose practice includes drawing, video, sound, installation and performance. Her work revolves around processes of transition, questions of narration, ideas of the uncanny, unpleasant sensations and social surrealism.
http://juliazastava.com
Opening: November 5, 7—22pm
On view: November 6—21 2021
Opening hours: Saturdays 12—4pm and by appointment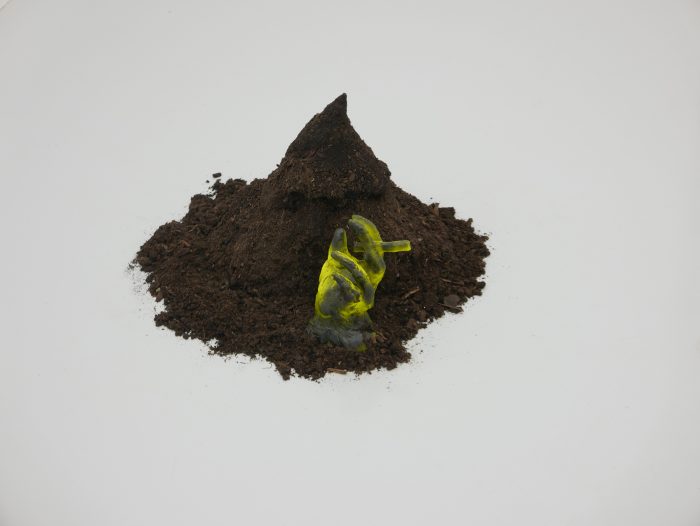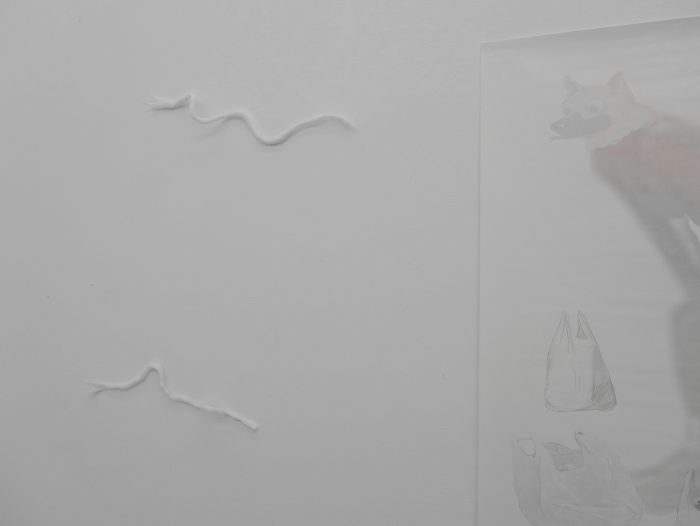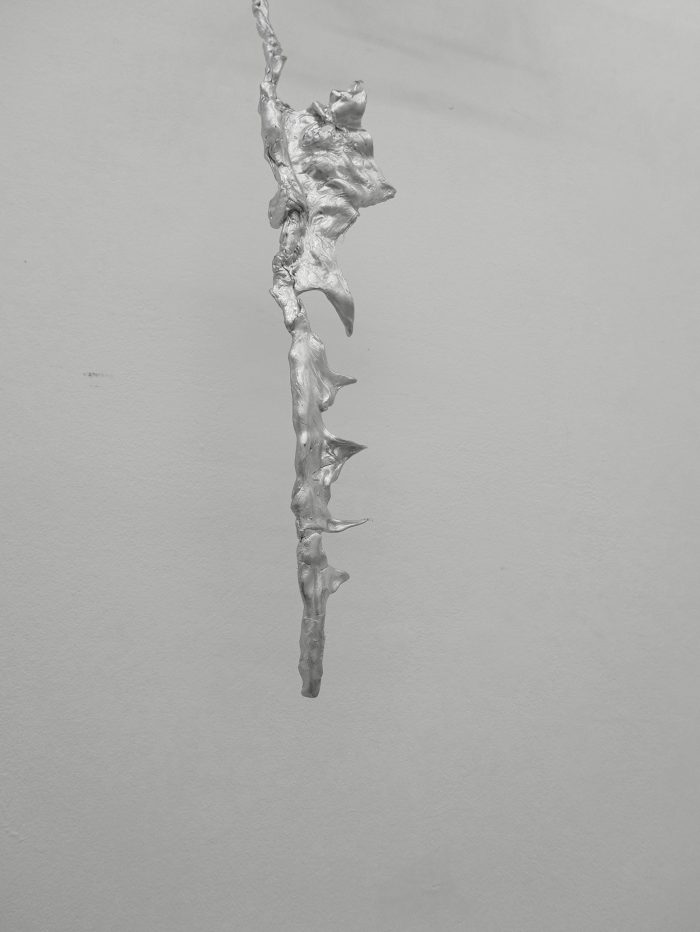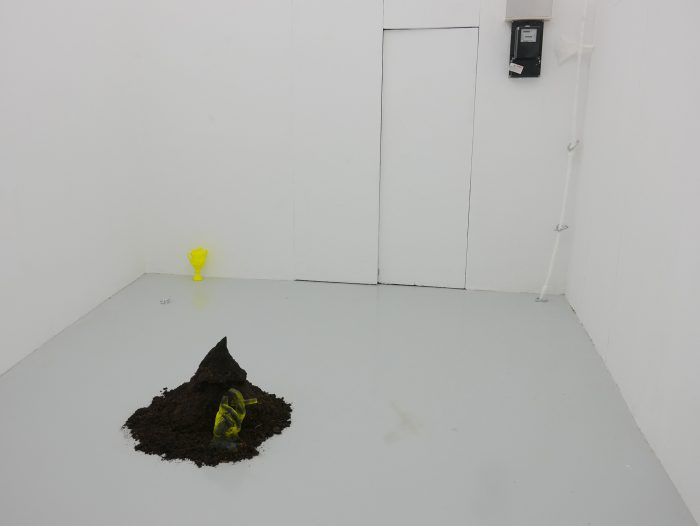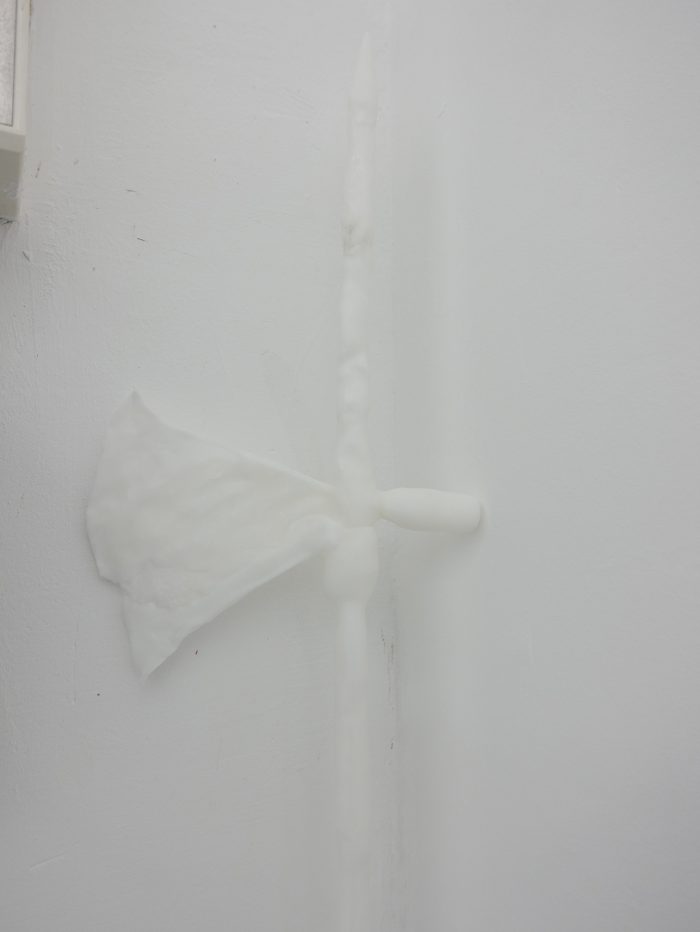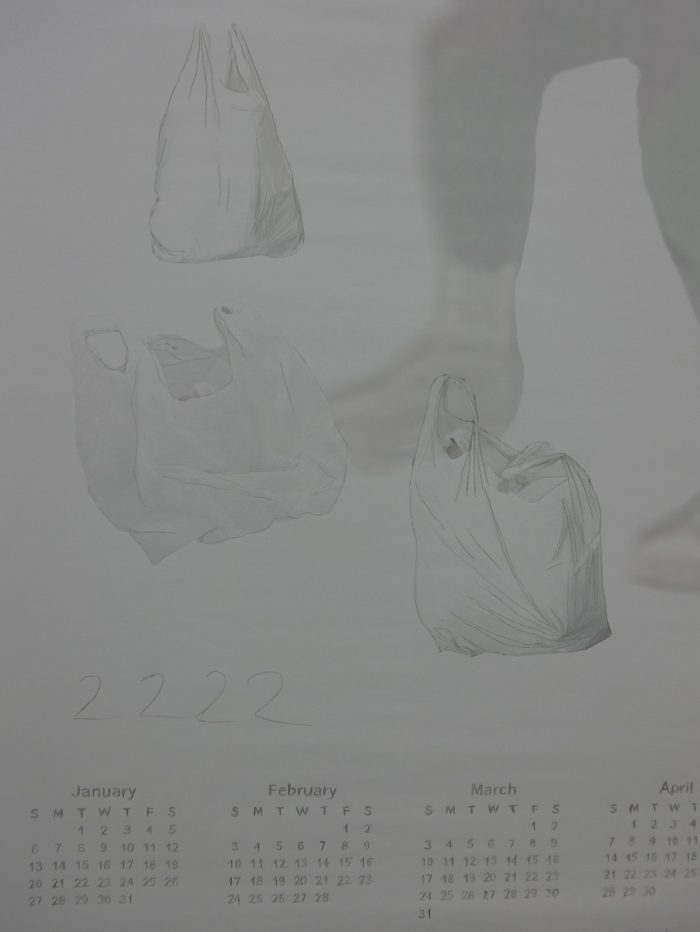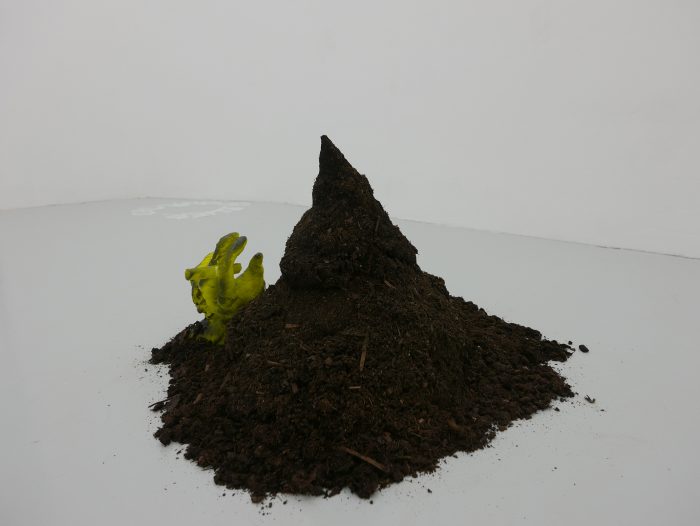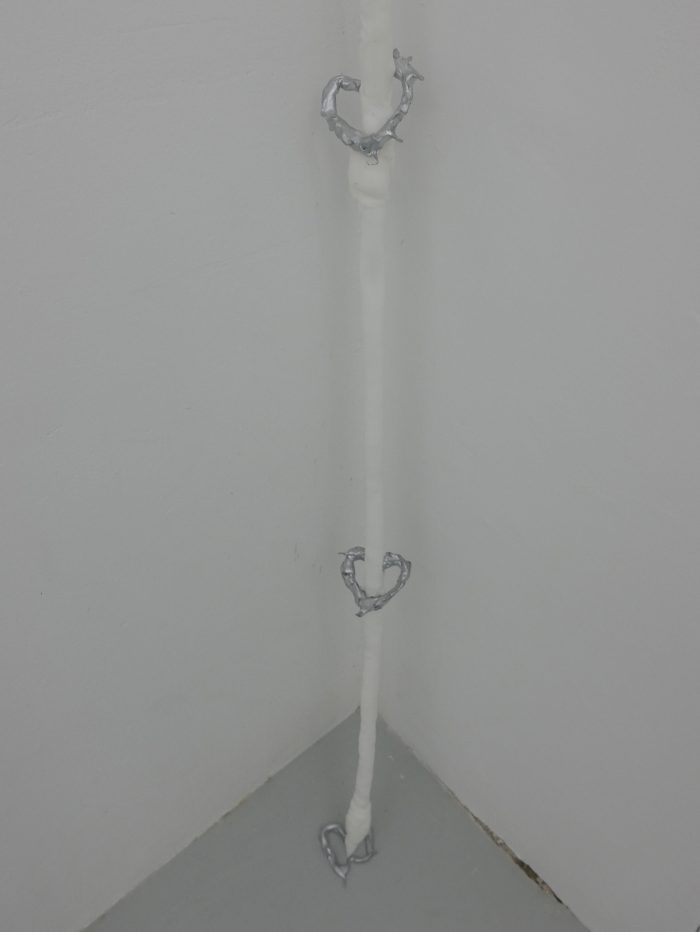 Photography: Lucas Lucas