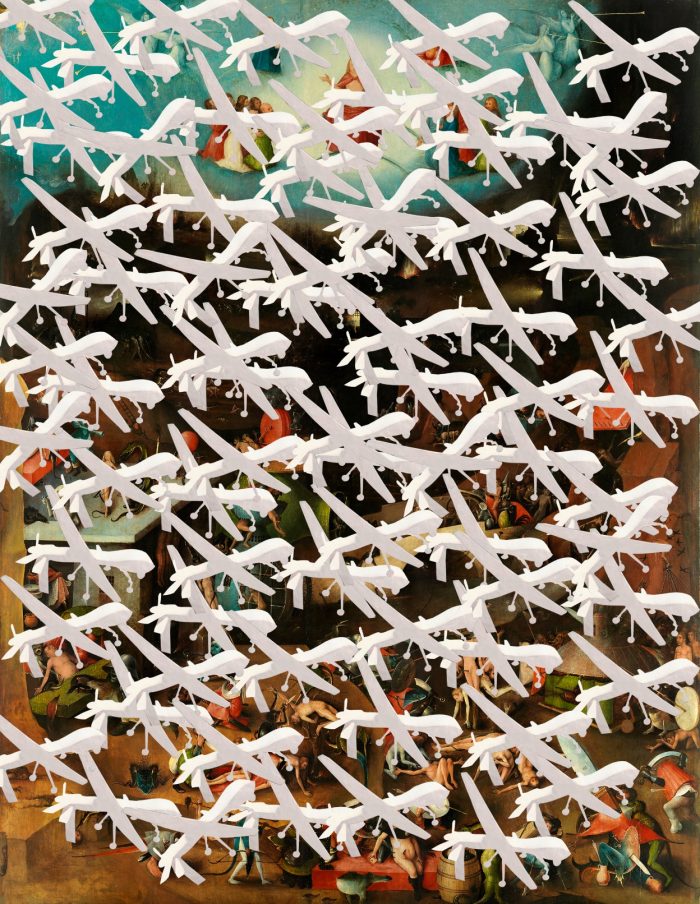 In seiner Malerei und in seinen digitalen Arbeiten reflektiert Ivica Capan die neue Situation der Malerei im digitalen Zeitalter. Als KünstlerIn befindet man sich heute in der schwierigen Lage, weitere und mehr Bilder zu produzieren, die sich dann in die kaum überschaubare Flut an bereits existierenden Bildern einreihen. Social Media Plattformen – wie derzeit vor allem Instagram – sind als entscheidende strukturgebende Instanz des Kunstverständnisses anzusehen. Da der Algorithmus alle Elemente der Bildproduktion und zwar in ihrer Gesamtheit (!) – zumindest online und auf Instagram – zum ersten Mal unter den gleichen Bedingungen erfasst und präsentiert, schafft dieser seine Bedingungen selbst. Dies mag der komplexen Unübersichtlichkeit der Wirklichkeit durchaus entsprechen, sollte aber nicht mit ihr verwechselt werden. In diesem Bereich zwischen dem Digitalen und Realen sieht Ivica Capan, trotz seiner scheinbaren Unübersichtlichkeit, Möglichkeiten für die Kunst und die Malerei. In ihrer enormen Differenziertheit und Künstlichkeit sind sie dem Problem gewachsen.
https://www.instagram.com/capanivica/
Die Ausstellung ist von außen sichtbar und ist zwischen dem 11. Dezember 2020 und dem 9. Januar 2021 zu sehen. Es ist auch möglich, sie nach Voranmeldung und unter Einhaltung der Sicherheitsvorschriften von covid19 an den folgenden Daten zu besuchen:
Freitag, 11. Dezember, 16.00–20.00 Uhr
Montag – Freitag, 14.–18. Dezember, 10.00–15.00 Uhr
Ivica Capan reflects in his paintings and digital works the new situation of painting in the digital age. The artist today is in the challenging situation of producing more and more images, which then join the hardly manageable flood of already existing ones. Social media platforms — such as Instagram in particular at present — are to be seen as a decisive structural authority for the understanding of art. The algorithm captures and presents all elements of image production in their entirety (!) — at least online and on Instagram — for the first time under the same conditions. Therefore the algorithm creates by itself its terms. This condition may correspond to the complexity of reality but should not be confused with it. In this field — between the digital and the real — despite its apparent intricacy Ivica Capan sees possibilities for art and painting. In their enormous differentiation and artificiality, they are equally worthy of the problem.
https://www.instagram.com/capanivica/
The exhibition is visible from the outside and is on view between December 11, 2020, and January 9, 2021. It is also possible to visit it by appointment and on the following dates, compliance with the covid19 safety rules:
Friday, December 11, 4—8 pm
Monday — Friday, December 14—18, 10 am — 3 pm